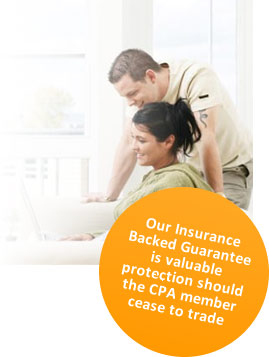 HOME IMPROVEMENT INSURANCE BACKED GUARANTEES
When having home improvement works carried out on your property, it is essential to make sure an insurance policy is in place and given to you, by way of business, as part of the overall sale to protect you from unforeseeable circumstances.
An Insurance Backed Guarantee (IBG) is valuable protection in the unlikely event of an installation company or contractor ceasing to trade. Only use a company or contractor who will provide you with a home improvement guarantee – with the paperwork to prove it. Otherwise, you could believe you are covered when you are not.